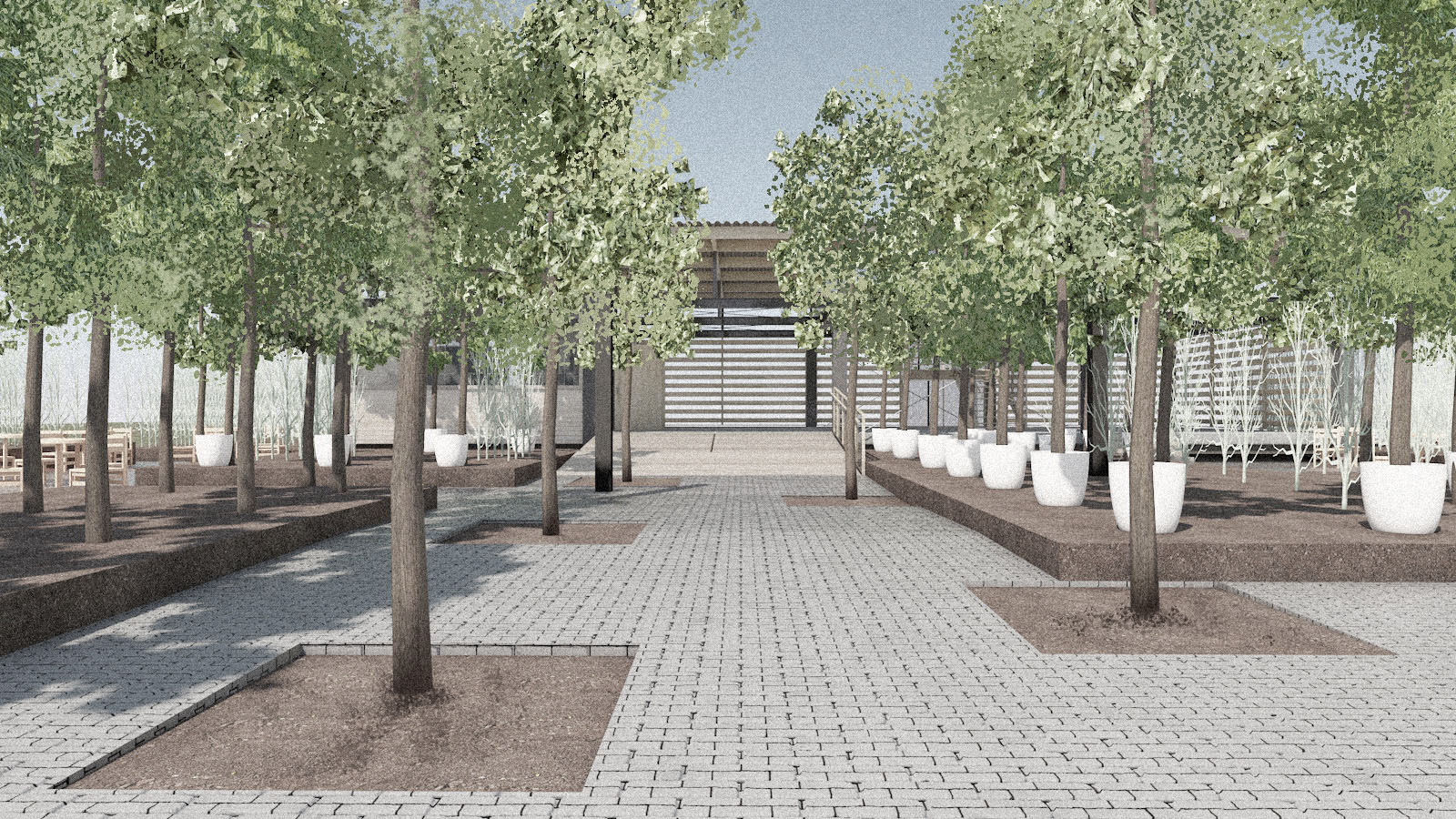 View on Petite Maison with its main access
We developed an appropriate model for a plant nursery. AGORA, one of the institutional partners of PETITE MAISON, is willing to temporarily lend a certain number of young trees to be planted in one of its future projects. In this manner, we will enrich the existing vegetation on the public square in front of Petite Maison during the event in 2022.
In the current state of project development, the plant nursery of Petite Maison will accumulate around 100 large trees and around 100 resistant trees of different species proposed by the team of

Mersch Ingénieurs-paysagistes and based on Agora's needs.
Details such as maintenance issues are In progress.
The number of trees is split as following:
51 Arbres haute tige Agora: + tuterage
9 Acer buergerianum (h:350/550cm)
10 Gleditsia triacanthos 'Skyline' (h:450/650cm)
15 Quercus acutissima (h:450/650cm)
6 Robinia pseudoacacia 'Appalachia' (h:350/450cm)
5 Carpinus betulus (h:450/650cm)
6 Pinus nigra (h:450/650cm)
51 Arbres multitroncs Agora
12 Acer buergerianum (h:400/450cm)
12 Gleditsia triacanthos 'Skyline' (h:450/500cm)
6 Betula albosinensis 'Fascination' (h:300/350cm)
7 Pinus sylvestris 'Norska' (500/600cm)
100 trees resistant to climate change:
10 Pyrus salicifolia Pall.
7 Nothofagus antarctica (h:300/350cm)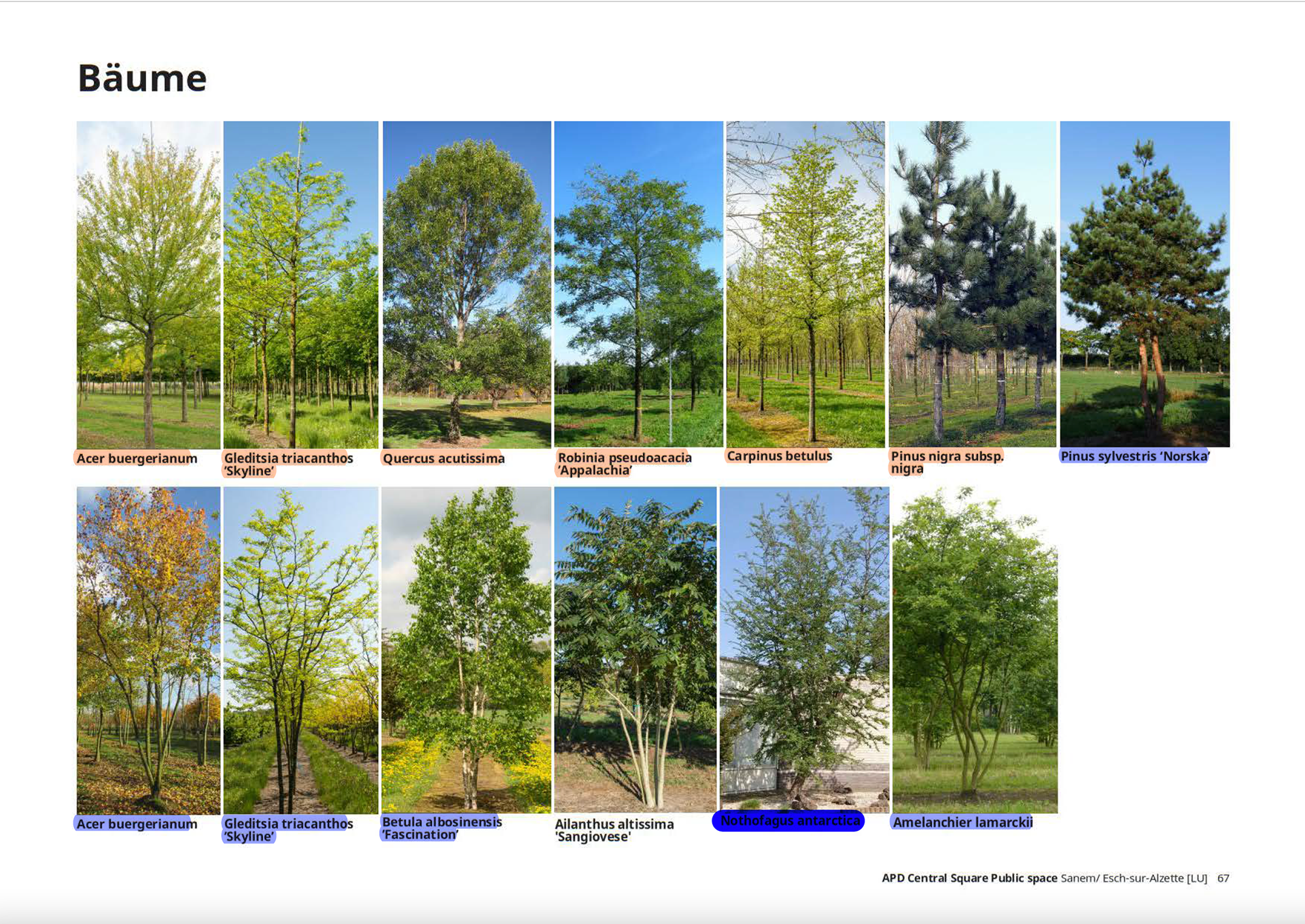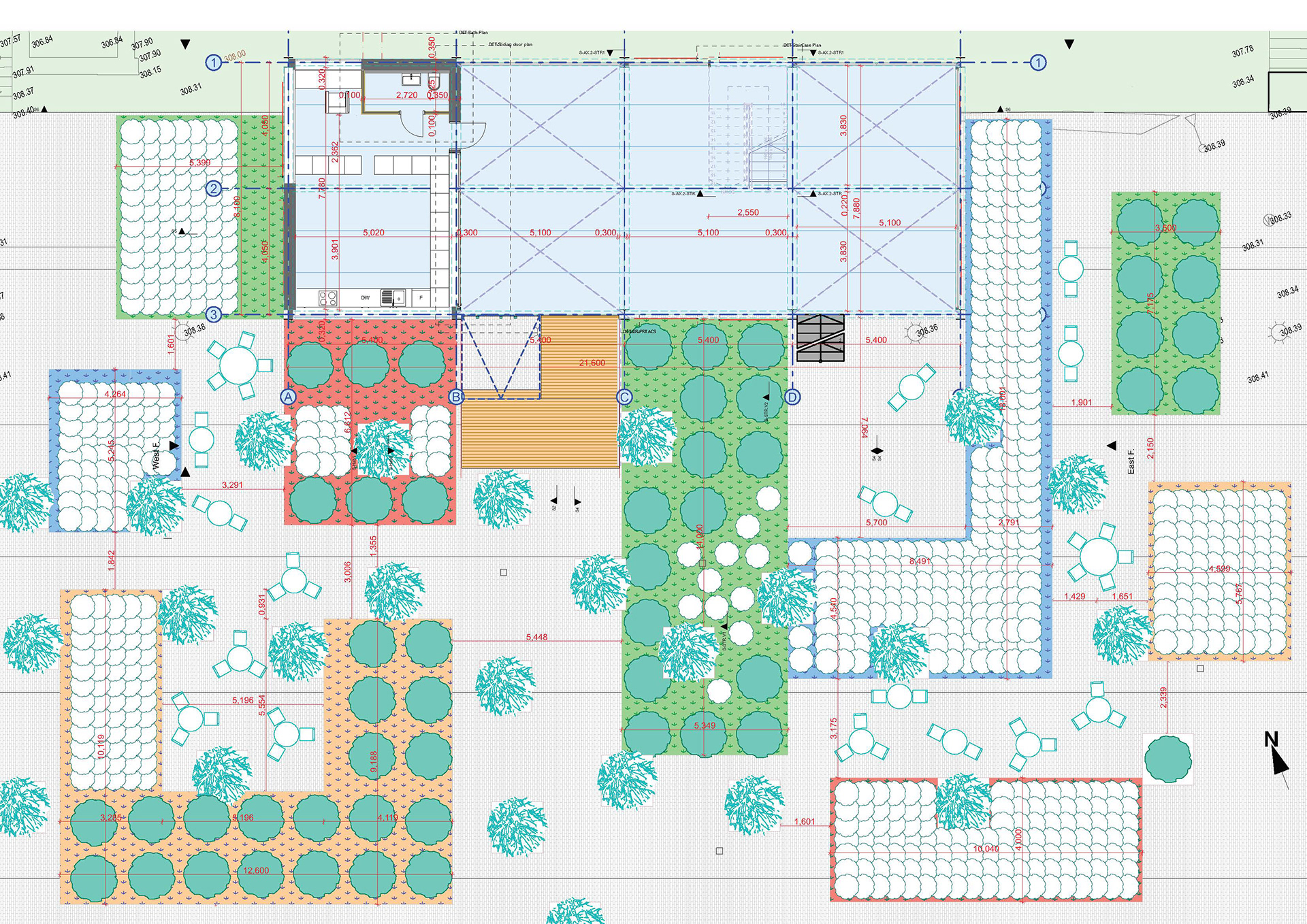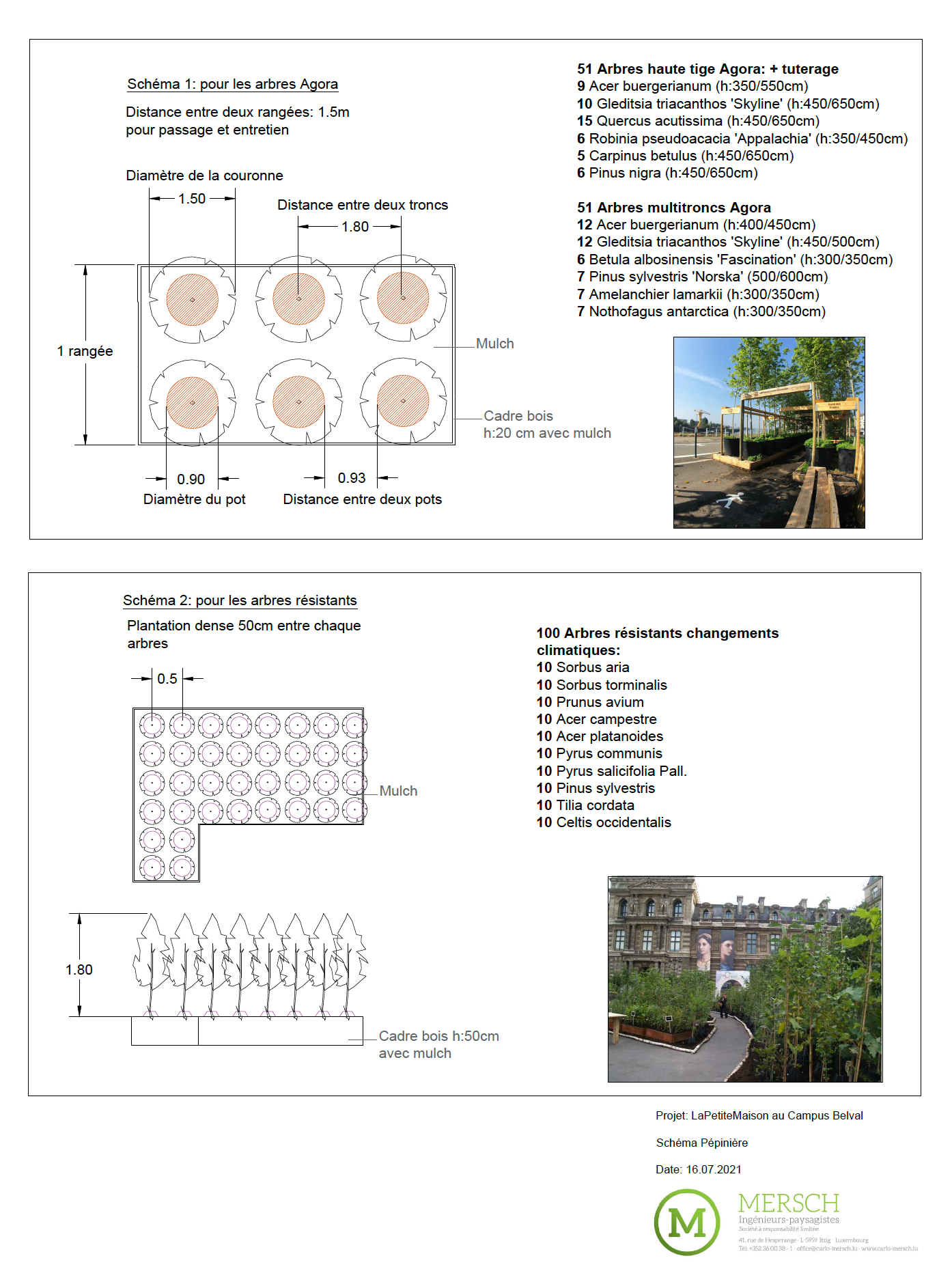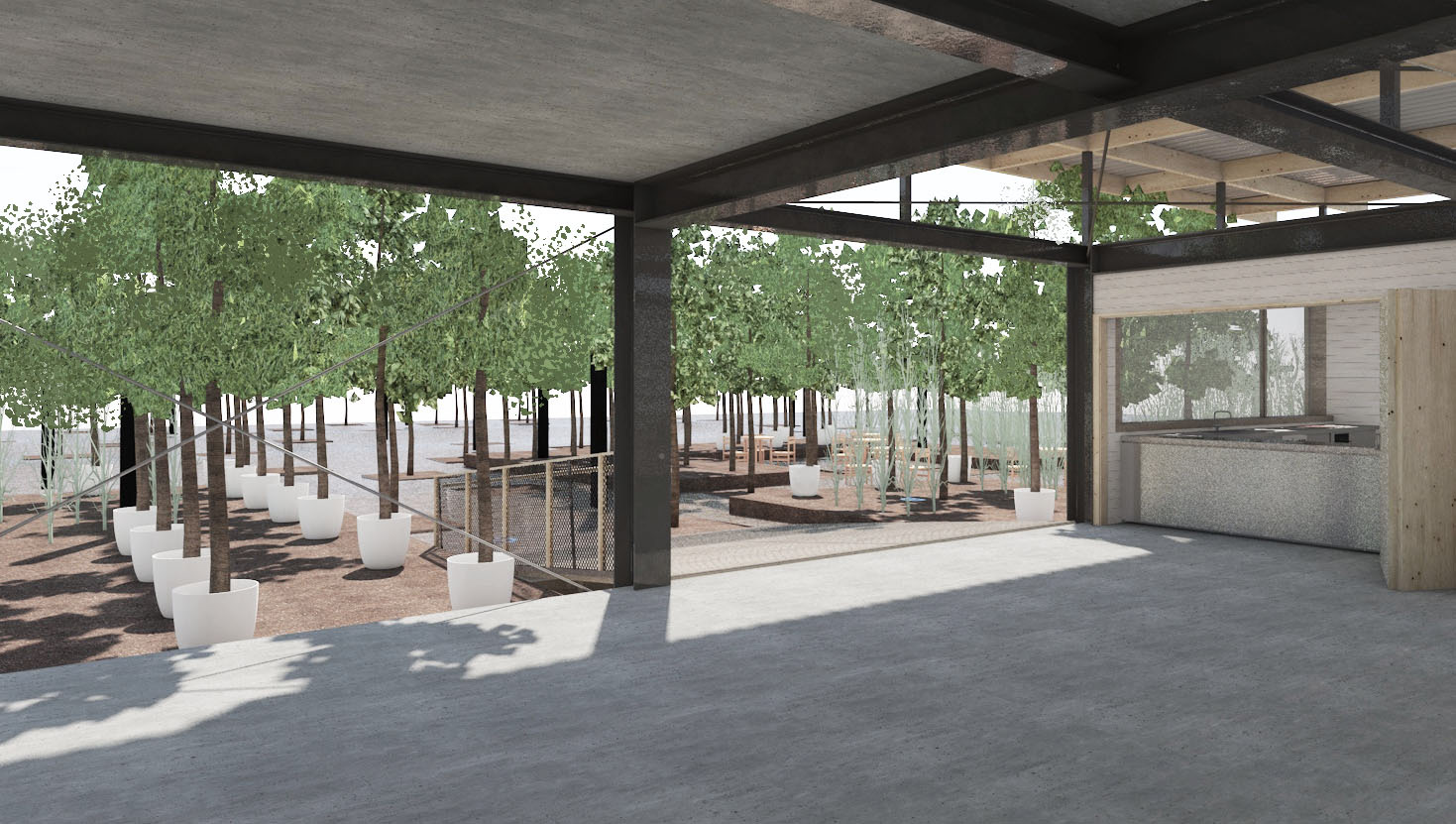 View onto the future garden in front of Petite Maison
Carole, Dragos, Carlo and Margot